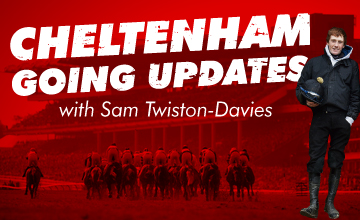 'They've put on plenty of water - it's good to soft'

WE'VE moved on to day three at this year's Cheltenham Festival and we race on the New Course for the first time and I'd say the going is definitely slower than the first two days.
They have put on plenty of water overnight so I'd call the going good to soft with the odd good patch at the top of the hill down the side.
The other course was just on the slow side of good whereas this is genuine good to soft going but it's fresh ground and in good condition.
The main difference between the New Course and the Old Course is that there is a longer run-in on today's track so it's tough for horses to make the running in races. Good luck all.